Chapter Outline:
11.0 Introduction
11.1 Network Security Testing
11.2 Developing a Comprehensive Security Policy
11.3 Summary
Section 11.1: Network Security Testing
Upon completion of this section, you should be able to:
Describe the techniques used in network security testing.
Describe the tools used in network security testing.
Topic 11.1.1: Network Security Testing Techniques
Operations Security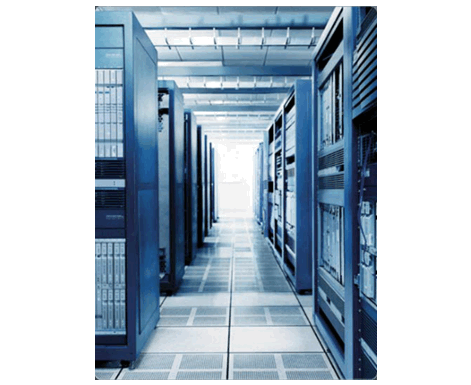 Testing and Evaluating Network Security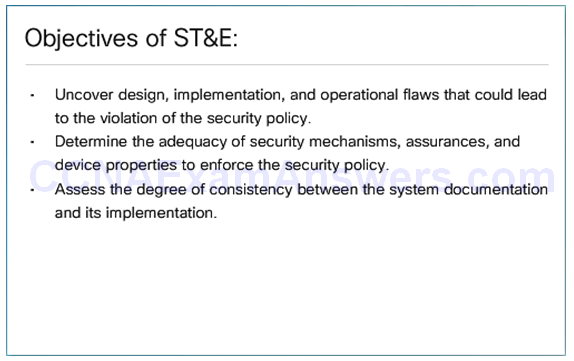 Types of Network Tests
Operational Status of the Network:
Penetration testing
Network scanning
Vulnerability scanning
Password cracking
Log review
Integrity checks
Virus detection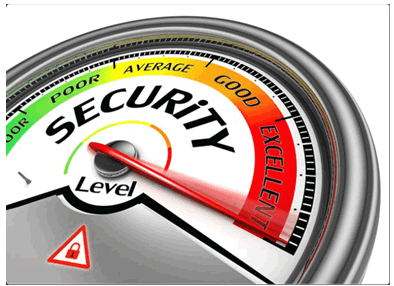 Applying Network Test Results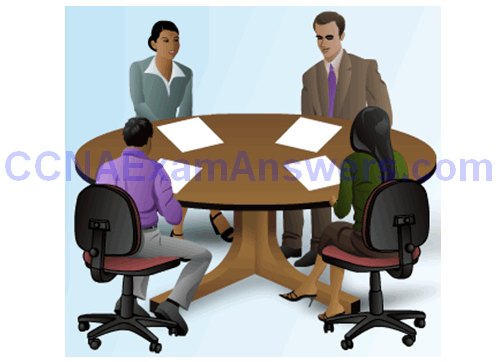 Topic 11.1.2: Network Security Testing Tools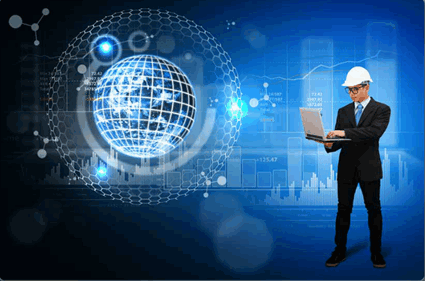 Network Testing Tools
Nmap/Zenmap
SuperScan
SIEM
GFI LANguard
Tripwire
Nessus
L0phtCrack
Metasploit
Nmap and Zenmap
Sample Nmap Screenshot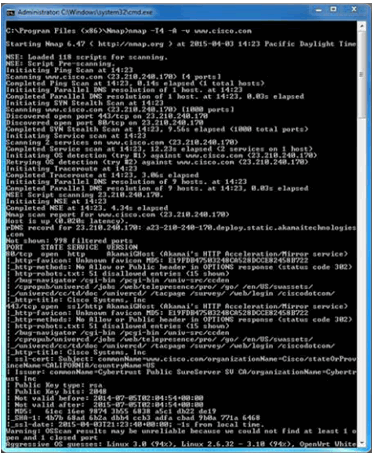 Sample Zenmap Screenshot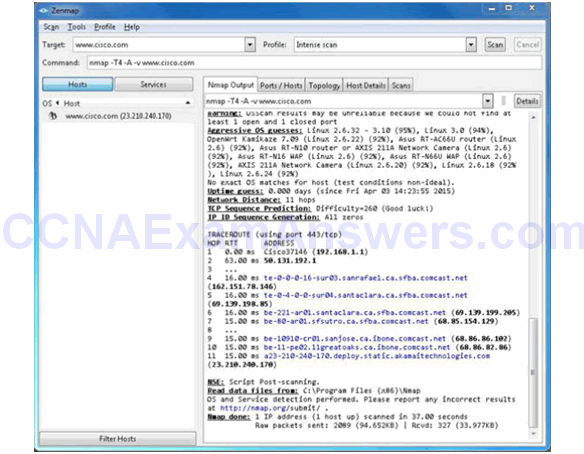 SuperScan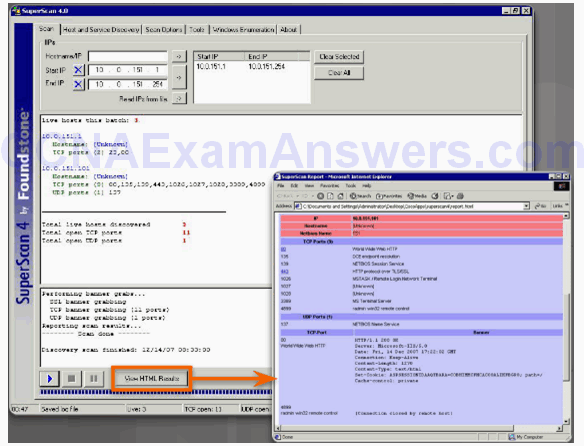 SIEM
Essential functions:
Forensic Analysis
Correlation
Aggregation
Retention
Section 11.2: Developing a Comprehensive Security Policy
Topic 11.2.1: Security Policy Overview
Secure Network Life Cycle
Determine what the assets of an organization are by asking:
What does the organization have that others want?
What processes, data, or information systems are critical to the organization?
What would stop the organization from doing business or fulfilling its mission?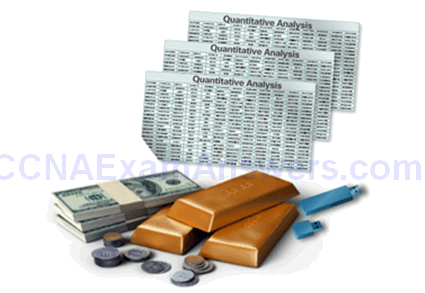 Security Policy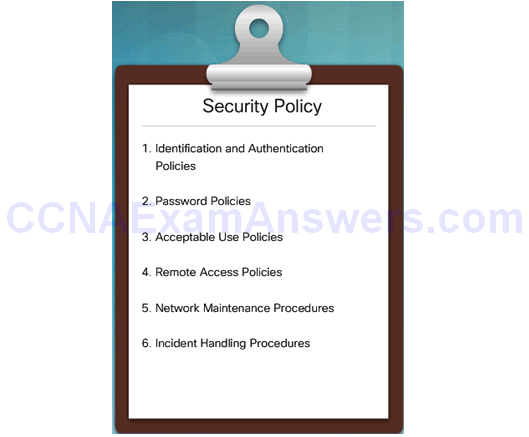 Security Policy Audience
Audience Determines Security Policy Content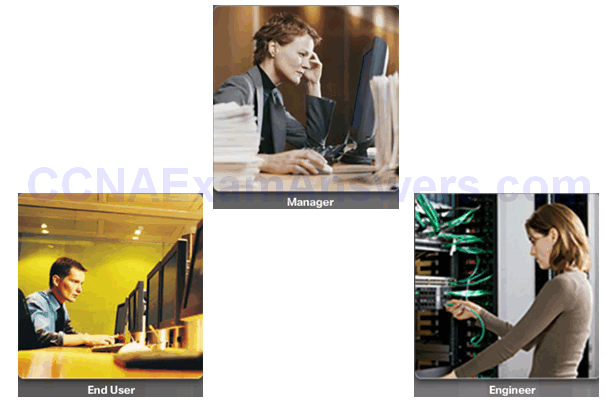 Topic 11.2.2: Structure of a Security Policy
Security Policy Hierarchy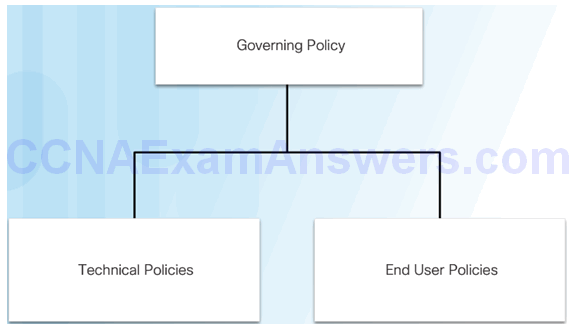 Governing Policy
A governing policy includes:
Statement of the issue that the policy addresses
How the policy applies in the environment
Roles and responsibilities of those affected by the policy
Actions, activities, and processes that are allowed (and not allowed)
Consequences of noncompliance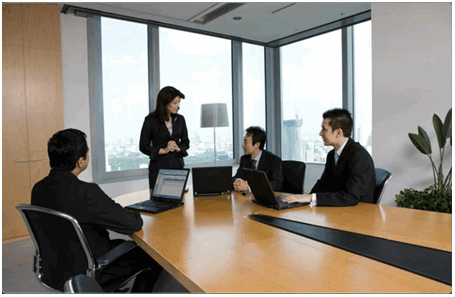 Technical Policies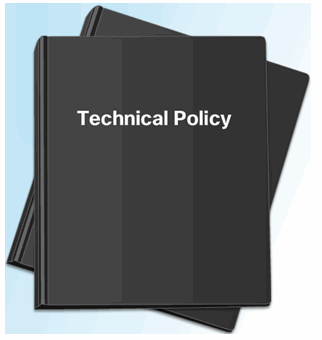 Technical components:
General policies
Telephony policy
Email and communication policy
Remote access policy
Network policy
Application policy
End User Polices
Customize End-User Policies for Groups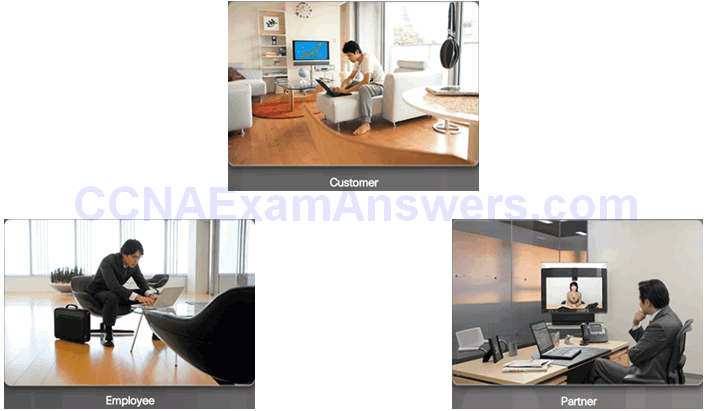 Topic 11.2.3: Standards, Guidelines, and Procedures
Security Policy Documents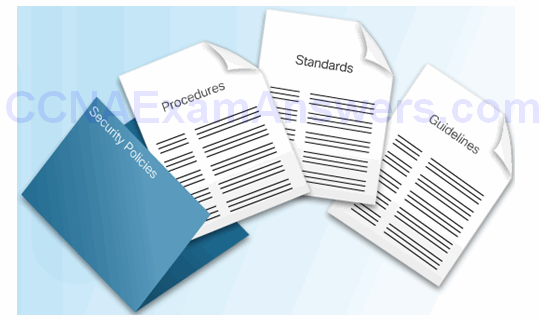 Standards Documents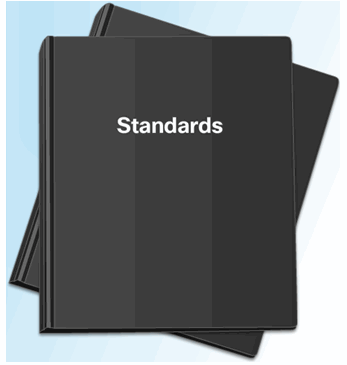 Guideline Documents
NIST Information Technology Portal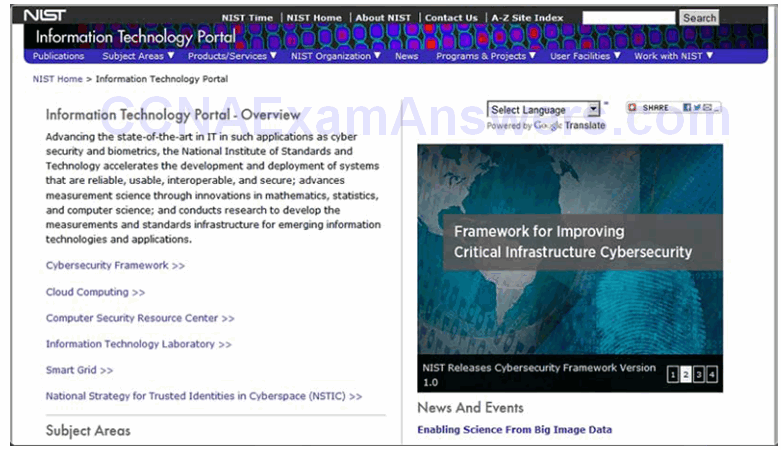 NSA Website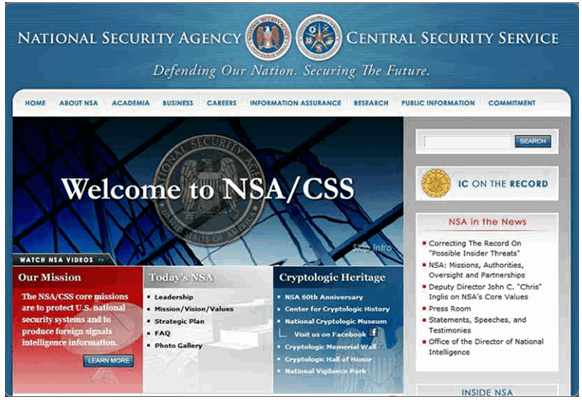 Common Criteria Website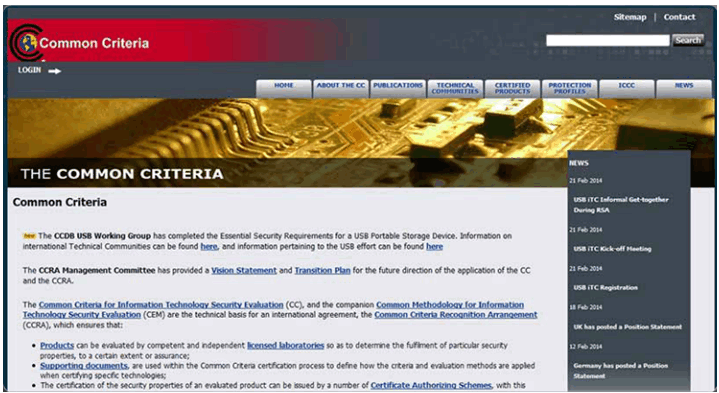 Procedure Documents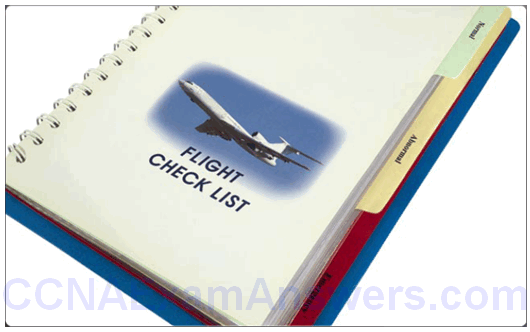 Topic 11.2.4: Roles and Responsibilities
Organizational Reporting Structure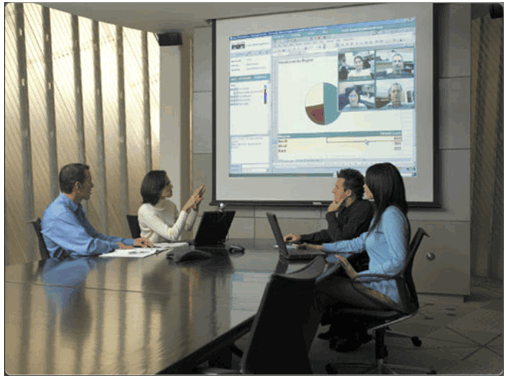 Common Executive Titles
Chief Executive Officer (CEO)
Chief Technology Officer (CTO)
Chief Information Officer (CIO)
Chief Security Officer (CSO)
Chief Information Security Officer (CISO)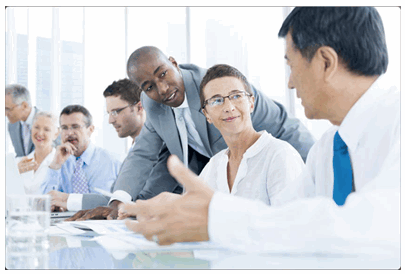 Topic 11.2.5: Security Awareness and Training
Security Awareness Program
Primary components:
Awareness campaigns
Training and education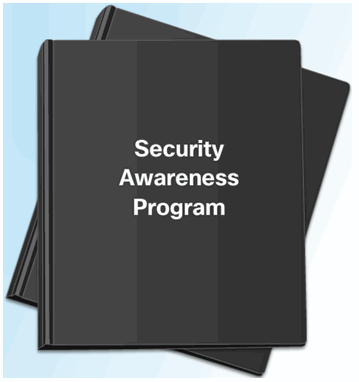 Topic 11.2.6: Responding to a Security Breach
Motive, Opportunity, and Means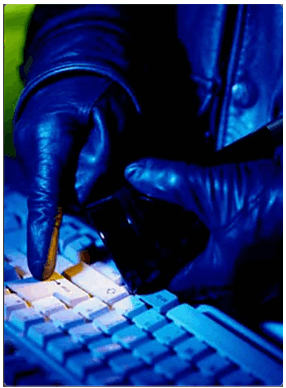 Collecting Data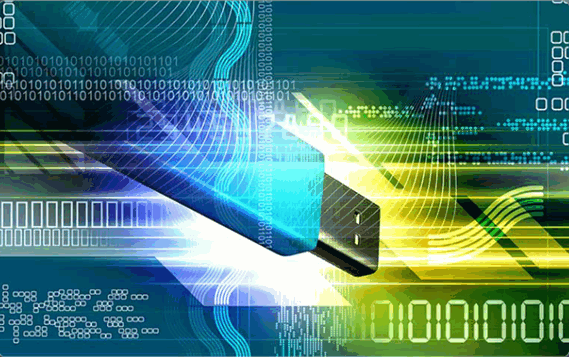 Section 11.3: Summary
Chapter Objectives:
Explain the various techniques and tools used for network security testing.
Explain how to develop a comprehensive security policy.
Download Slide PowerPoint (pptx):
[sociallocker id="2293″][wpdm_package id='3550′][/sociallocker]